All Cat Houses
>
Climate Master PLUS Insulated Cat Houses
> Small
Climate Master Plus Small Cat House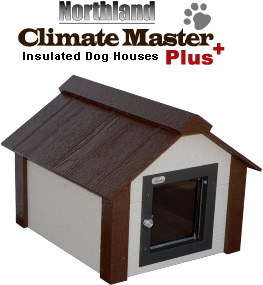 Climate Master Plus Small Cat House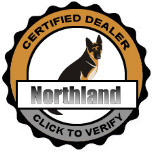 small insulated outdoor cat house featuring PanelAbode™ engineered panels, removable roof, premium all-weather dog door, and more!
This small highly weather-proof cat house is designed specifically for cats up to about 15 lbs.* Like our Climate Master™ Series insulated cat houses, this house features our PanelAbode™ laminated engineered panel technology, a thick layer of true foam insulation, our Slide-Lock™ removable roof system, and a host of other popular features for the ultimate comfort and protection of your pet.
It also features a premium all-weather dog door for superior draft protection and extreme weather protection. Our cat house doors are professionally engineered and manufactured in the U.S.A. from quality materials for the optimal conmfort and safety of your cat - and of course, to be long-lasting! In fact, our cat doors are backed by a 90-day satisfaction guarantee and 5-year warranty! The acrylic panel is molded to form a thermo-pane effect, whereby a pocket of air is trapped between the inner and outer layers. Much in the same way a modern double-pane window is more energy efficient than an old single-pane window, the Thermo-Pane provides superior insulation to retain heat in the winter and block heat in the summer. The result is a cat house door that is superior to flap style doors.
Our engineered panel construction is superior to plastic houses as well as traditional cedar, pine, fir, and plywood cat houses. Climate Master™ cat houses are extremely resistant to moisture and insects, are stronger and more scratch and dent resistant, and far less likely to warp and/or crack than competitors' materials.
* Weight recommendations for cat houses are estimates only. Please check house measurements to ensure an appropriate size.


Specifications
Recommended For
Cats up to 15 lbs*
External Dimensions
20" Width x 23" Depth x 17 3/4" Height
Internal Dimensions
13 1/4" Width x 16" Depth x 11 3/4" Height
Door Type
Premium All Weather Cat Door
Door Size
6 1/2" Wide x 7 1/4" High
Roof / Base Insulation
1 1/2"
Wall Insulation
1"
Weight
29 lbs
Part #
CMP-S
UPC
760537309501
Small Cat House Features:
Panel-Abode™ Engineered Panel System - simulated rough-sawn cedar finish - stronger, more durable and more dimensionally-stable than traditional cedar cat houses, with superior scratch, dent, warp, moisture, and insect resistance!
Superior Insulation - We use true foam insulation up to 1 1/2 inches thick - no gimmicks, and we fully insulate the floor, all 4 walls, and the roof panels unlike many competitors
Slide-Lock™ True Removable Roof - remove the roof panels in seconds without any tools required for easy cleaning and kitten observation
Pre-Finished / Easy Assembly - requires less maintenance and comes completely finished ready for assembly in less than 10 minutes! - cedar houses require sealing or staining to prevent discoloration and weathering
Vented Ridge Cap - provides ventilation and allows heat to escape in summer
Raised Feet - prevent base from scratching finished deck surfaces, provide air circulation, & protect membrane on base of house
Premium All-Weather Dog Door - professionally engineered and manufactured in the USA from the finest quality materials including powder-coated color-matching aluminum frame, shatter-resistant clear acrylic self-closing door panels, and lock.
Offset Door - provides a larger windbreak and area out of the direct sun - a centered door increases exposure to foul weather and direct sunlight
Roof Pitch and Overhang - our steeper roof pitch and larger overhang sheds rain and snow better than competitor's models - roofline slopes away from door to prevent rain from dripping on your pet


Click here to learn more about
Climate Master Plus™ Series cat houses,
including other sizes